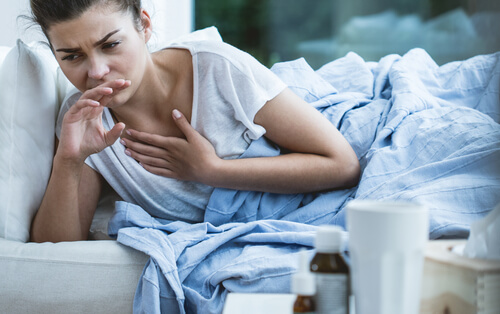 2. Breathlessness
There are some people who may feel like they are suffocating or have a sense of breathlessness when they are experiencing sleep paralysis. This symptom is likely related to the limited number of muscles that are active when helping you to breathe.
When you are inactive REM sleep the diaphragm will act as bellow in order to help your lungs inflate and then breathe. There are very few other muscles such as the rib cage that are active during the sleep process.
During sleep paralysis, a person may feel like their breath is being taken away. They may feel like someone is sitting or standing on top of their chest, not allowing them to take a deep breath.
This feeling of breathlessness or even suffocating can become very alarming. Some people feel like they are awake during this time and others state that they only have partial awareness.