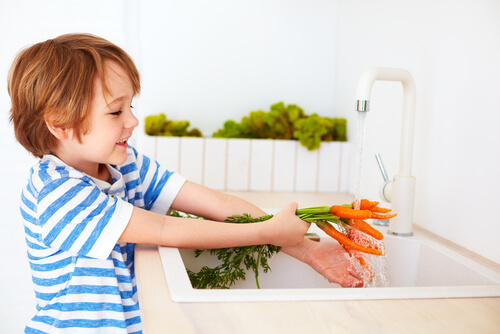 2. Washing Work Surfaces
When you are preparing food, not only should you be washing your hands before working with the food that you are making, but you also should make sure that you are washing your worktops thoroughly. The work surface should be clean before you begin preparing the food. In addition, you should clean the work surface after it has been touched by any type of raw meat.
This included poultry and raw eggs, and any type of fish. It is also important to make sure that the work surface is cleaned after cutting up vegetables. It is not necessary to clean the surface with an antibacterial spray. Instead, simply use some warm soapy water to clean the surface well. Keeping the work area clean is an important and effective way to help protect yourself from salmonella as well as other types of foodborne illnesses.