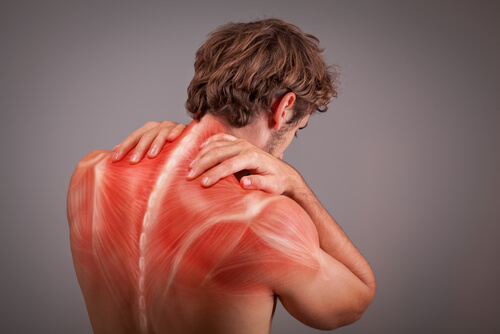 2. Muscle Overuse
Whether you're training in the gym or simply doing a few chores around the house, overusing the muscles in the upper back can be easily done. The resulting back pain can be really unpleasant for the sufferer but usually, with this type of pain, the soreness comes and goes fairly quickly.
Muscle overuse can cause different types of injuries like strains, pulls, and tears. The upper back is pretty resilient given that it is used in nearly all that we do, but it is still vulnerable to overuse just like any other part of the body. When muscle fibers and tissues are torn and broken, again and again, the body's repair rate is tested and pushed outside of its comfort zone.
This usually causes pain. In the first instance, it is useful to rest the muscles following overuse, and regular treatments with ice packs or heat sources can speed up the recovery process.