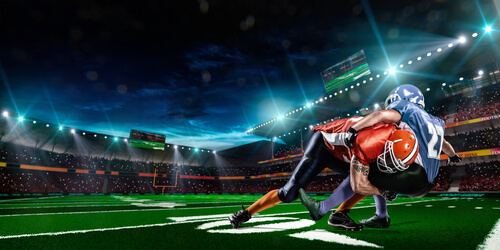 3. Traumatic Injury
Whilst the upper spine is generally more resilient than the lower part of the spine in terms of being susceptible to injury, it is perhaps the most likely area to feel pain as a result of a particularly traumatic injury, given that it is less flexible.
A traumatic injury can occur as a result of a car accident or through a clash in a sports contest. Usually, a sudden jarring or jolting can cause problems such as fractures or disc herniation. The pain from this type of injury can be severe and long-lasting, even life-changing in the worst cases.
The general advice for anyone who is suspected of suffering any kind of spinal injury is to demobilize the patient as much as possible until assessments have been made. This is the reason why neck braces and spinal boards are sometimes used when transporting people with serious upper back pain.