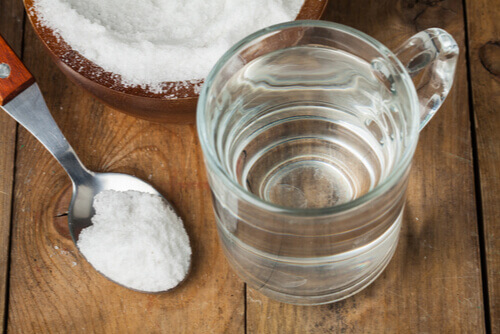 2. Simple Saline

Simple saline solution (that is, a solution of water and salt) is one of the best ways in which to maintain your oral health, and it does the same job that mouth wash does – only in a more natural (and often cheaper) way. Saltwater is recommended as a treatment option to clean piercings and tattoos, but it's also recommended by dentists to reduce the risk of an oral infection – and the same treatment is recommended for a bout of oral thrush because of the fact that it creates conditions in which the infection finds it very hard to thrive.

Include simple saline solution in your daily oral routine, you can greatly reduce your chances of tooth decay, gum disease, and oral thrush all in one.

Ensure that you're using purified water (or at least water that's been boiled once) to ensure that there are no pathogens in the water.