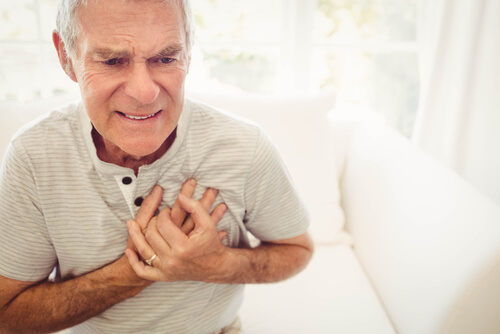 Pain felt in the left arm can be a seriously concerning symptom, and if you experience it at all then the first thing you should know about it is the fact that there can be plenty of things that can cause it.
The first thing people often think of when they feel pain in their left arm is a heart attack, and this can sometimes be true. If you experience any associated symptoms such as tightness in the chest, numbness or heart palpitations, consider them potential warning signs of a heart attack and get yourself to the emergency room as fast as you can.
There are also many other things that can cause the same associated pain, either as a sharp stab or a dull throbbing.
Here are some of the potential reasons why you might experience pain in your left arm, and what next steps you should take if any of these match up with symptoms that you have been experiencing.
1. A Sign of a Heart Attack
Radiating pain or numbness that's felt down the arm and across the shoulders can serve as one of the first early warning signs of an impending heart attack. When this is the case, it might be the only symptom, or it might go together with other symptoms generally considered related to heart attacks such as feeling tightness in the chest along with tiredness or "seeing stars." 
It's a common misconception that the pain associated with a heart attack will happen only in the left arm (or sometimes only in the right). Neither is completely true: The symptom can occur in either the left or the right arm when signaling a heart attack, and in some cases doesn't even appear at all.
If you experience any symptoms which you believe could point towards a heart attack, immediate emergency room attention is vital. Even if it doesn't turn out to be a heart attack, you're better off knowing than risking your health.