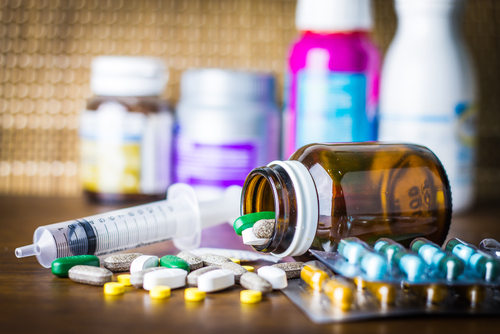 The endocardium is the inner lining of your heart. When a bacterial infection takes hold of this lining and starts to spread, it causes inflammation of the sensitive tissues, resulting in a condition known as "endocarditis."
Unfortunately, endocarditis presents similar symptoms to those produced by other minor infections, making the condition troubling to diagnose as many physicians may mistake it for another disease or disorder affecting your health.
Common symptoms of the condition are comparable to the flu, presenting night sweats, muscle and joint ache, nausea and a decrease in appetite, as well as fever, chills, and a cough or shortness of breath.
The symptoms of endocarditis vary from person to person, depending on their current health status, age, body composition, and lifestyle habits. As with any other disease or infection, endocarditis has its own set of risk factors, read through this list to see if you fall into the high-risk category for this infection.

1. Illicit Drug Use
Users of intravenous illicit drugs that often share needles with friends. As a result, they are at risk of contracting numerous bacterial, fungal, and viral infections.
Bacteria that cause endocarditis can contaminate needles, especially when sharing them between other addicts. Unfortunately, many addicts live day-to-day., and can't afford healthcare to protect themselves from infection. As a result, many homeless addicts who develop symptoms of endocarditis may confuse it with the flu and think they can wait for the disease to clear on its own.
As a result of the inaction, the infected person may experience progression of the condition, and develop some of the more severe complications associated with endocarditis. Homelessness and drug use is currently a serious social issue in California, particularly in areas of San Francisco.
Homeless people in this area are currently experiencing outbreaks of bacterial diseases that can cause endocarditis, and healthcare for these individuals is limited to private caregivers who donate their time and skills to helping addicts recover from infection and disease.