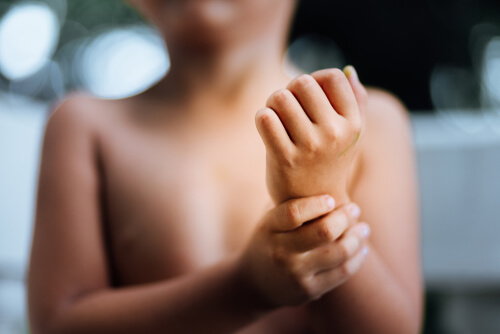 It has to be said that learning to write words as well as sentences clearly and correctly is always one of the key focuses of a child's elementary school years and something that is key to their early development in an educational setting.
All young kids have at least some kind of difficulty, however minor when it comes to writing or perfecting penmanship. That's par for the course. But if a child's handwriting is consistently distorted or becoming increasingly and consistently unclear, that could well be caused by a learning disability called dysgraphia.
This is a complex nervous system problem that affects the very fine motor skills that a child needs in order to be able to write. It makes it incredibly hard for a child to do handwriting tasks and assignments, and ultimately to succeed in school.
Looking out for the signs of dysgraphia can be a good way to stay ahead of the game, as once you know what you're dealing with, you're halfway to finding a solution to the problem.
1. Cramped grip, which may lead to a sore hand
If a child is writing with what looks like an excessively cramped grip, especially when this grip leads to hand pain and sore wrists and fingers, this could be a sign of dysgraphia.
The reason for the excessive grip is that the child is finding it harder than they should to be able to keep the pencil or the pen in alignment and in the correct position in order to be able to write.
It is important to remember here that this cramped grip has nothing to do with anger or frustration away from the writing task, as is often assumed, and that simply telling a child to relax or allowing them the opportunity to relax won't necessarily address this problem sufficiently as it isn't something they can solve as easily as that.
This can be a bit of a vicious cycle too, as if a child associated writing with developing a sore hand, they are unlikely to want to jump back into a writing task too soon.