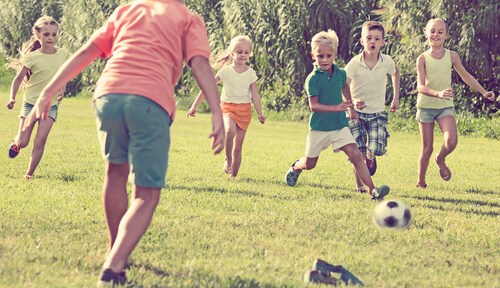 2. Physical Activities
The most common period of time for Osgood Schlatter disease to develop is during a growth spurt. This is a time when the muscles, bones, tendons, and other structures within the body are rapidly changing. When a child is physically active, it puts more strain on the muscles and the bones.
A child that is actively participating in athletics, especially sports that involve jumping and running, have a higher risk of developing Osgood Schlatter disease. However, adolescents who are less active may experience the symptoms of this disease as well.
The increased risk of developing Osgood Schlatter disease from being active does not mean that your child should not continue his or her activities. An active lifestyle is overall very healthy and important, especially during adolescence. However, if your child is active and experiencing knee or joint pain, taking a short break from their usual activities may be necessary to allow them time to heal.