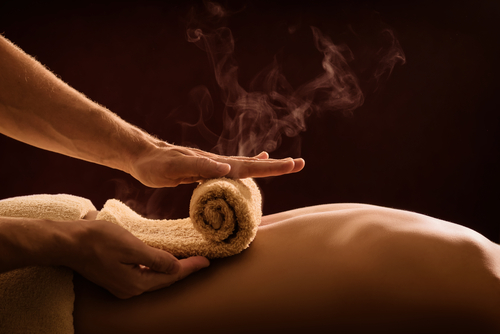 2. Something cold and something hot
The treatment of back problems with hot or cold remedies is nothing new. Often though, the instruction to use either hot or cold applications to treat back pain can be contradictory, with one person saying you should use cold and another person saying you should use hot.
The problem is that you end up wondering which person to listen to and which piece of information is correct. The simple answer to this question is that both are correct and that a combination of hot and cold applications could prove pivotal in treating upper back pain.
Cold is usually applied in the form of ice packs, placed over the affected area, whilst heat is usually applied via the use of a heat pack or a heat belt. Both applications are useful in reducing swelling and aiding movement, especially when they are administered alternatingly and frequently. Both options work well in isolation, but even better together.