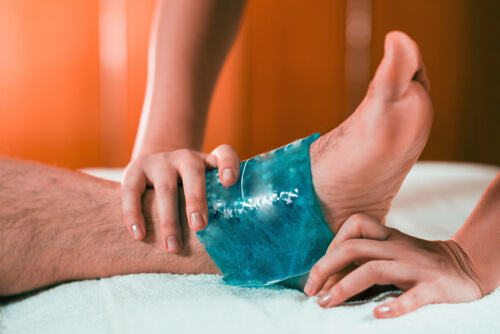 2. Icing the ankle will strengthen the ankle ligaments.
Use an ice pack to get the swelling to go down. A lot of times after you play a sport or do any physical activity, your ankles have become weak. In order to keep them strong, you need to ice them. 
Place an ice pack on your ankles for at least 10 minutes after completing any physical activity. By doing this, this will keep your ankle ligaments strong. You can use the ice method every hour. When you use an ice pack, don't put it directly onto your ankle. Place a clean towel onto your skin and then the ice pack. That way you won't get frostbite.
After completing a physical activity and you do feel some pain, just place an ice pack over it. On the other hand, if you have been icing from the beginning the pain shouldn't be too intense.