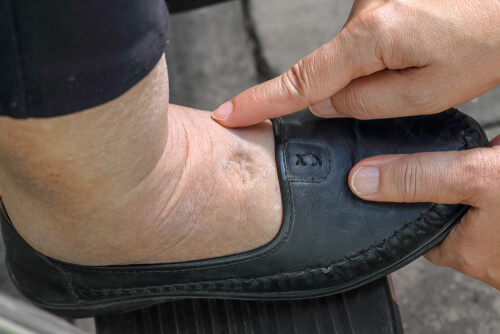 2. Pitting
Another sign that you have edema is if you notice that you can push on the skin that is swollen and there is a pit like indent that remains once you let go. If this occurs it means that you have pitting edema.
You may need to press for several seconds in order to notice the dimple that shows up. In some cases the pitting will be more obvious. If your skin is swollen and the tissues bounce right back to the normal shape when you press on it, you are experiencing non-pitting edema. If your skin is pitting it is important to make an appointment with your doctor right away to determine the underlying cause.
Your doctor will be able to run some tests in order to determine what is causing the edema in the first place. Non-pitting edema should also be checked out by a medical professional, but it is not as serious as pitting edema.