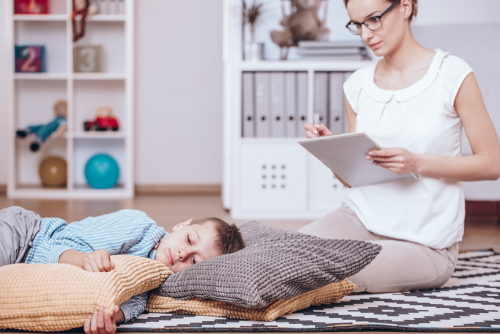 Sensory Processing Disorder is a health condition that sees children and some adults experience an unusual sensitivity or reaction to certain environmental and sensory stimuli. The American Occupational Therapy Association estimates that as much as 5% of children who are are on the autism spectrum or have been diagnosed with related conditions such as ADHD might also have Sensory Processing Disorder (or SPD).
A lot of research is still being done into the potential causes and treatments for SPD, and there are still some medical professionals out there who don't accept SPD as a disorder on its own but instead see it as a sub-classification for something else. This leads to the condition often being misdiagnosed, treated in the wrong way or not treated at all.
Here are 8 symptoms of sensory processing disorder that can help carers, therapists, teachers, and parents to spot the potential signs of the condition.
1. Some Accompanying Disorders
Research has shown some links between sensory processing disorder and a range of other disorders, some of which fall on the autism spectrum and some of which do not. This means that SPD has become easier for medical professionals to officially diagnose, and it might be spotted easier during a consultation for a related disorder. Not all people who have conditions like ADHD and autism will automatically have or develop SPD, but it's seen (to varying degrees) in a lot of cases.
These accompanying conditions are often easier to spot, and misdiagnosed less: This makes SPD both easier to diagnose and study as a related condition by itself.
While we don't know a lot about SPD just yet, a lot more is known about related conditions like the autism spectrum when it comes to treating sensory sensitivity, and this can be a huge help when it comes to finding treatments that manage the condition better.