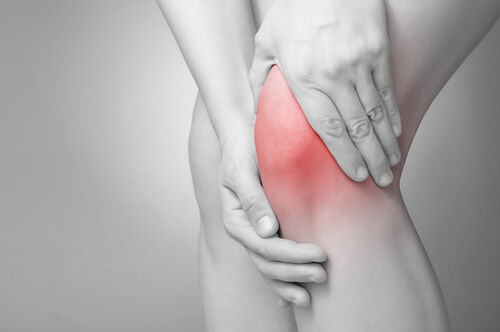 A sprained knee means that an injury has occurred around the knee joint. There are four major ligaments that cause the stability of the knee. The smaller ligaments will be in pain when there is an injury. When you have a sprained knee, there are eight symptoms to look out for.
A sprain is different from a strain. They both get confused at times. A sprain is when there is an injury to the ligaments, whereas a strain is an injury to the muscles.
Ligaments are important because it connects our bones. It allows our joints to move. When an injury occurs, the joints become unstable because of your ligaments. Depending on the severity of the knee sprain, it can take up to a year to get relief. If it's minor, you should be able to use your knee in two to four weeks.
The more you rest your knee, the quicker it will heal.
1. Knee pain is one of the symptoms of a sprained knee.
The pain may be felt in the back of the knee as well as in the front. When you touch the knee, it will feel tender. In order to get relief from knee pain, you need to stay off of it as much as possible.
Elevate your knee and take over-the-counter pain-relieving medication, such as Tylenol. When you need to get up, use crutches. That way you won't have to put any extra pressure on your knee. It is a good idea to try not to walk on the side that is injured.
Some people figure if they walk on it, it'll get better, but a lot of the times it'll get worse. If you do try to walk, you won't be able to keep your balance for long. You'll end up falling down and causing more damage than you already have.