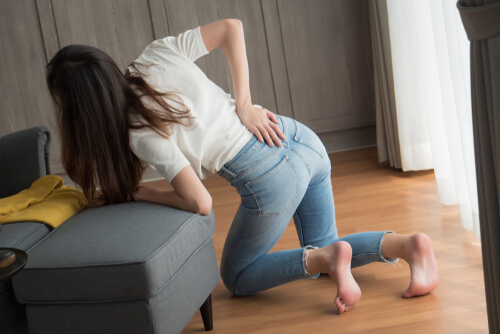 Before the year 2006, chikungunya was not often seen in the United States. Since then, the virus has become more prevalent. Now, this virus has caused at least one case in almost every state throughout the country. The chikungunya virus is primarily transferred through mosquito bites. There have been a few reports of health care professionals and lab workers becoming infected after dealing with the blood of a patient who is infected.
There is no antiviral therapy available for chikungunya disease. This means that patients who are diagnosed with it may receive treatment for joint pain through physiotherapy or corticosteroids and may take NSAIDs as a pain and fever reliever. Rest and plenty of fluids are recommended for those who suffer from this virus. While this virus is becoming more prevalent in the United States, it is still one that not many people have heard from. Here are some symptoms and facts about the disease to be aware of.
1. Severe Joint Pain
The name chikungunya comes from an African word. This word describes a person who is twisted and bent over in a severe amount of pain. This makes sense as one of the most common symptoms of chikungunya disease is severe joint pain. This severe joint pain is different for everyone who is infected.
In some people, the joint pain lasts for just a couple of days and in others, this joint pain will last for several weeks. There are some case histories of the disease where the person experienced joint pain for several months. In the most severe cases, this joint pain could last for several years. This joint pain can be quite severe and debilitating and is often one of the worse symptoms of this disease. If you are suffering from unexplained joint pain and have some of the other symptoms on this list, seek medical attention to determine the cause.