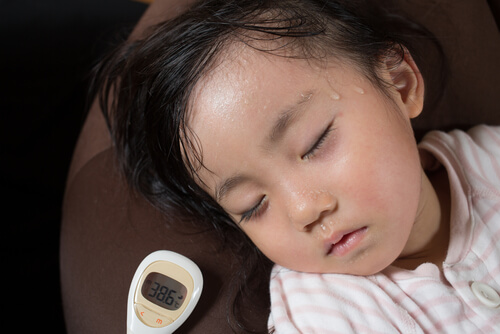 With Kawasaki disease it causes a person to have a range of symptoms. Not everyone that suffers from the disease has the same symptoms and at the same degree. Kawasaki disease causes the medium arteries to become inflamed throughout the entire body. The coronary arteries are affected the most, which become inflamed.
These arteries supply blood to the heart. It can affect other parts of the body as well, including the lymph nodes and skin. Kawasaki disease is scary, but it can be cured. If it is caught while it's in its early stages, it only takes about 10 days to show improvement. When a child has Kawasaki disease there are three stages of symptoms that he or she will go through. There are eight telltale symptoms of Kawasaki disease that you should be aware of. Once you know what to expect, you and your child will feel at ease.
1. Fever that is higher than 102.2 degrees
is common when you have Kawasaki disease. The fever will usually last more than three days. When this happens, you need to give your child some aspirin and/or take him or her to see their doctor. A child shouldn't have a high fever for more than three days. It will cause them to feel sick and lie down all of the time.
Once a child is diagnosed with Kawasaki disease, the doctor can take the necessary steps to heal your child. Besides giving a child aspirin to help lower their fever, drinking some water will help as well. The room that the child is in should be comfortable, but not too hot or cold. This can help lower their fever as well. It is a good idea to check their temperature often to see if it's gone down any. If not, go back to the doctor.