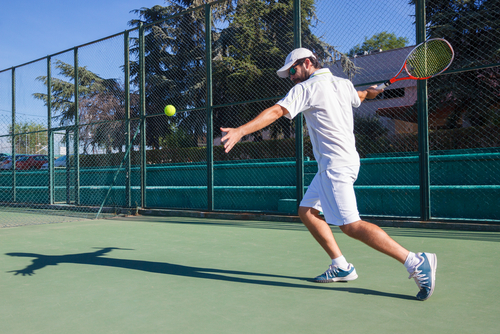 Pretty much anyone can develop Jock Itch. Usually, people who tend to sweat a lot are most at risk of developing this nasty and annoying fungal infection, but it isn't limited to the world of the Jock, as the name seems to suggest.

Those who exercise and train on a regular basis are likely to sweat more than your average person, however, they're usually more likely to take a shower or a bath on the regular as well. Ironically, people who are about as far away from being a Jock as it's possible to be, are some of the people who might be amongst those most likely to develop the condition.

Thinking of obese people and those who are pretty inactive, such as serial gamers or elderly people, fungal infections can take hold pretty easily in the hard to reach places and seldom seen crevices, cracks, and creases. Here are 8 things that can trigger the dreaded Jock Itch, for Jocks and anyone else.
1. Lots of sweating while playing sports
It may seem like a pretty obvious one to kick the list off with, but as the name 'Jock Itch' suggests, profuse sweating whilst playing sports can cause a break out of fungal infection. It isn't necessarily the playing of the sport itself that causes the infection, but more specifically a person's hygiene and self-care routines in the build-up and aftermath of participation in sports or other exertion.
Thorough cleansing of the sweat is necessary after exercise in order to prevent Jock Itch from being triggered. It won't necessarily always happen, and some people may get lucky on the odd occasion that they skip a shower after shooting a few hoops, but sooner or later, as with Athlete's foot, those little fungus spores will catch up with a person and cause them to regret not just taking the ten minutes out of their day to give themselves a scrub.