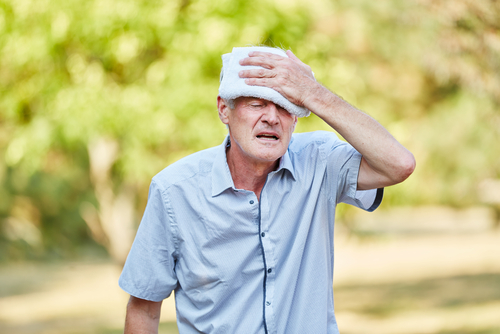 2. Hot and humid weather
The weather too can play a part in triggering Jock Itch for someone, as the hot and sticky conditions of a baking summer make everyone more prone to sweating like a pig. It's unavoidable in the hottest of climates, and it really doesn't matter whether you're lying next to the pool, or partaking in some deep excavation of a sidewalk, you're going to sweat in hot weather.
Of course, a person working in safety gear will sweat more than someone chilling by the pool, but the point is that in hot weather, everyone will sweat more than they usually would. It's just tough. When the weather is particularly humid as well, this can be a contributory factor for triggering Jock Itch, as fungi thrive in hot, damp locations. Like it or not, your armpits, the backs of your knees, your groin and your tummy rolls all become hot, damp locations that would surely appear in a fungi holiday brochure.