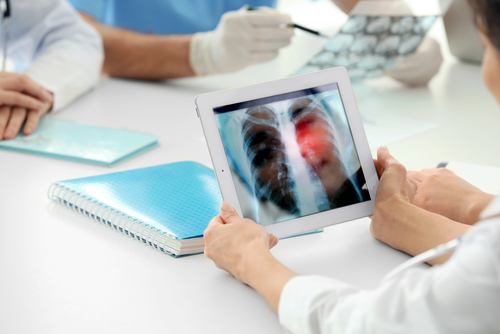 2. Risks Associated with Thoracentesis
Any type of medical procedure is going to come with some risks and thoracentesis is no different. There are a few risks of this procedure that you may want to be concerned about.
One risk of thoracentesis is pneumothorax. This is when air gets into the space between the lung coverings or pleural space and causes one of the lungs to collapse. Some of the other risks of this procedure include infections, bleeding, a spleen or liver injury. The risks associated with the procedure greatly depend on your overall general health as well as several other factors.
It is important to ask your health care provider which risks apply to you. Make sure that you discuss any concerns that you have about the procedure. If you have a bleeding condition, thoracentesis should not be done as this can be quite dangerous. Make sure your doctor is aware of any medical conditions that you have.