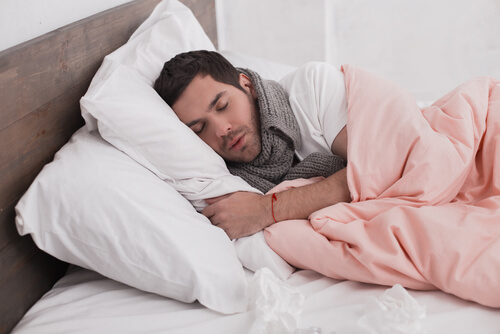 2. Symptoms May Take Weeks to Appear
Some diseases start displaying symptoms right away. There are lots of diseases out there that will show symptoms within the first 24 hours of getting them. Unfortunately, Valley Fever is not one of those. This fungal infection usually takes several weeks to start showing symptoms, and some people never show any symptoms at all. Unfortunately, what this means is that the infection has a great deal of time to take hold of the body before showing itself.
Most of the time, these are going to be really mild symptoms that appear one to three weeks after the initial exposure. They can include night sweats, chills, fever, cough, chest pain, headache, fatigue, joint pain, and rashes. Some people experience one or two of these while other people experience several. Some people never experience any at all. It is impossible to tell how the disease will progress.