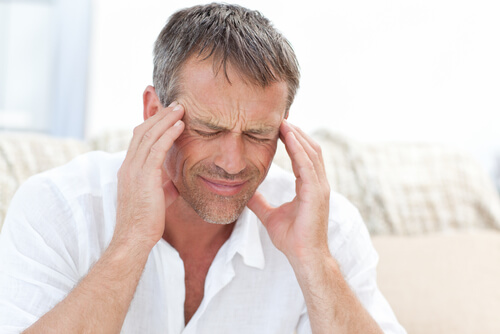 The human body is flawed in so many ways and the fact that cluster headaches even exist is further proof of this fact. Faulty by design, the human body is susceptible to things like cluster headaches and whilst you may have learned to live with the condition, there are some things you absolutely must know that you might not know already.
The pain from these types of headaches can be enough to alarm doctors into thinking that patients may be suffering from much more serious conditions, such as the excruciating nature of the pain. Whilst the pain from this condition can be completely unbearable for anyone affected, the good news is that it is very treatable in most cases.
Whether you are someone who suffers from cluster headaches, or if you are just interested to know more, here are 8 things you probably didn't even know. Until now at least.
1. A type of trigeminal autonomic cephalgia
You might know that the trigeminal nerve is responsible for sending pain messages from the face and the head to the brain. You might also know that the autonomic nervous system is responsible for controlling functions like eyelid movement, our breathing mechanisms, and our heart rate.
Cephalgia refers to head pain, of any kind, and all of these three things contribute to what is known as cluster headaches. Usually presented in groups or clusters as the name suggests, cluster headaches are thought to be some of the most painful kinds of headaches that anyone can be afflicted by. Such is their ferocity that people have been misdiagnosed with brain tumors when first observed by medical professionals.
People who suffer from seizures and epilepsy who also experience cluster headaches report that the pain they feel from cluster headaches is much more severe than even the pain that lingers after a seizure.