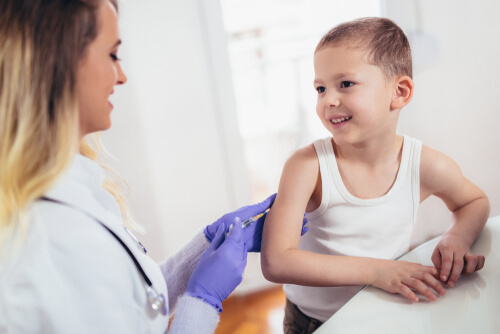 2. CDC Recommendations
The CDC recommends that all preteens receive the meningococcal conjugate vaccine when they are eleven or twelve years old. A booster dose of the vaccine should be provided when the child reaches sixteen years of age. Both teens and young adults, from ages 16 through 23 should also be provided the serogroup B meningococcal vaccine. In some situations, other children, as well as adults, might receive a recommendation to get the vaccines as well.
Overall, the vaccine is typically provided to a child at their eleven or twelve-year-old well check. The booster dose is given at the sixteen-year-old well check. If you are unsure about whether or not your child has been provided this vaccination it is important to check their medical records or discuss the vaccination process with their doctor. You can ask your child's doctor any questions that you may have about the vaccination.