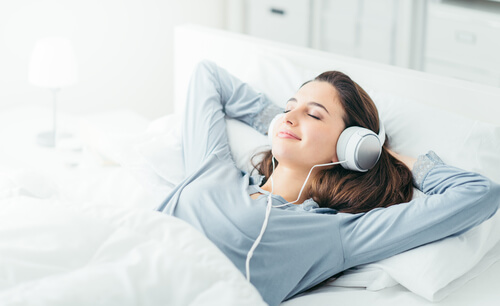 Clogged ears can happen to anyone, but it happens mostly to children since they are known for placing objects in their ears. Adults are good for placing objects in their ears as well when they are trying to clean the wax out of their ears.
Adults and children can cause bacteria to grow in their ears, which can cause permanent hearing loss if left untreated. When you have clogged ears, you may not know what you have done to cause it in the first place. You may believe that a bug flew in your ear to cause you to have clogged ears. Some of the reasons your ears can get clogged are from having a swimmer's ear or earwax build up.
Even if you have swimmer's ear or earwax build-up, you don't need to place objects in your ear because it can clog them even more. There are eight tips to prevent you from having clogged ears.
1. Wear earmuffs in the wintertime to prevent clogged ears.
In the cold winter months, cold air will blow inside of the ear canal and cause pain. It can cause an ear infection, which may only be treated by going to an ear specialist. Earmuffs are not the only piece of clothing you can place over your ears.
You can wrap a scarf or place a warm hat all the way over your ears. Cold air may try to get through, but it won't be as easy as if you have them all the way exposed. Even if you're going to be out in the cold for a few minutes, you can still get an ear infection.
It doesn't take long for your ear canal to start to have pain. Once they start to hurt, your first reaction is to place your dirty fingers in your ear, which will allow more bacteria to get into the ear.