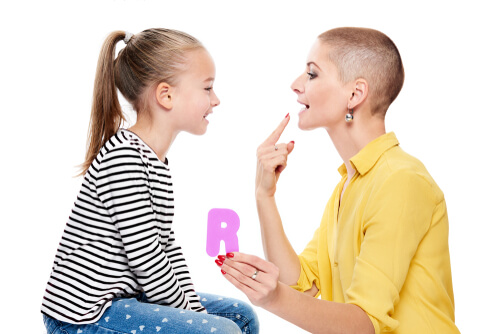 The recommended treatment for aphasia, either at home or at a clinic is usually based on a course or program of speech and language therapy, either delivered by a professional or a family member or carer.
Sometimes, in rare cases, aphasia has been known to improve on its own without any significant form of treatment. When treatment is necessary, it can be carried out by a speech and language therapist (SLT) who may be able to visit you at home.
When you leave the hospital, an SLT should be made available to people suffering from anomia through something like a community rehab team. In the event of treating anomia at home after a stroke, an early support discharge team might be appointed.
Whilst there is always speech and language clinics that people can attend, it's a good idea for patients to try and access these services at home, where they feel safest and most secure.


1. Speech & language therapy (intensive)
For people with recovering from illness and injury that has led to the development of aphasia, speech and language therapy aims to help them restore as much of their speech and language as possible, it also aims to help them communicate to the best of their ability and to help them find alternative ways of communicating too.
An intensive home course of speech and language therapy can also provide information to patients and their relatives or carers about aphasia, but how and where the therapy is carried out will depend entirely on a person's individual circumstances.
An intensive course of speech and language therapy that may be recommended could involve a good number of sessions to be given in a shorter period of time. As this can be tiring and expensive, this might not be a viable option for some people. It is a great way of providing quick and effective rehabilitation though,