2. The Retention of Fluids is a Sure Sign That Your Illness Has Progressed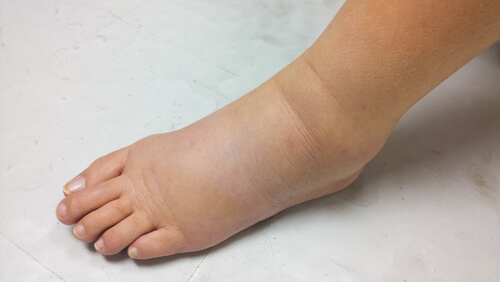 Another warning sign that you will notice is the retention of fluids. When your body starts to maintain excess fluids in your stomach, arms, and legs, it is a major warning sign that your liver disease is progressing. You will notice this retention of fluids even if you are not doing anything that would normally lead to retention of fluids such as sitting at a desk for long periods of time and allowing fluid to pool at the ankles or feet.
However, these actions may lead to much more pronounced retention of fluids that can cause pain and be extremely uncomfortable until you have taken steps to relieve them such as elevating the legs. But you should definitely be aware of the truth that if you are retaining fluids, then your liver disease has progressed quite far.