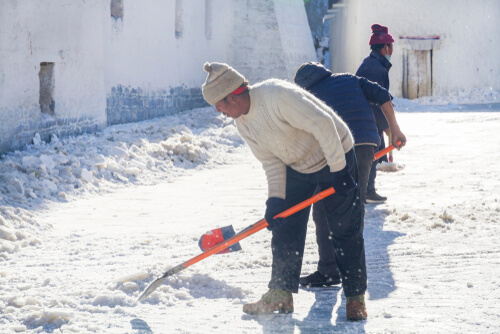 Back pain is something that almost everyone will experience at some point in their lives. For some, back pain is just a minor annoyance that comes and goes.
However, lower back pain can quickly become more than a minor inconvenience. If there is something going on with the spine or the muscles surrounding the back, it can cause pain that can quickly become quite a problem.
There are 24 vertebrae located in the back as well as the bones of the coccyx and the sacrum. These bones support the body and help to protect the spinal cord's column of nerves that are connected to the brain.
Discs, which are made up of cartilage act as shock absorbers. There are also muscles, tendons, ligaments, and joints that hold the vertebrae together. With all of these parts that have to work together to function, it is quite easy to see why something may go wrong.
Here are some of the more common causes of lower left back pain.
1. Overuse
One of the most common reasons that a person may experience in their lower back is quite simple, overexertion.
If you spend the day doing yard work or shoveling snow, you may experience pain in your lower back. Doing any type of work such as this can cause your back to ache if you overdo it.
When the pain in your back occurs after a long day of aggressive work, there is a chance that you may have injured one of the muscles or ligaments that are located throughout the back.
You also may have just overstretched an area in your back. If you have recently done some type of work like this, chances are that the injury or the pain that you are feeling will subside on its own.
Simply taking some time to rest will often allow your body to recover from this overexertion. If you are still in pain after a few days it is important to seek care from a medical professional.