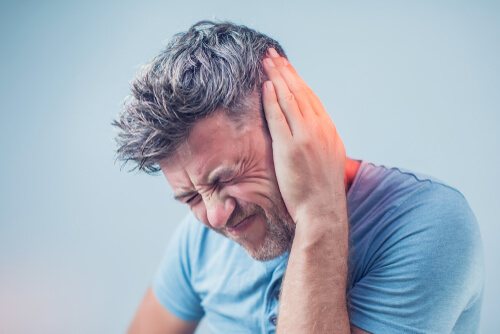 2. Popping and ticking sounds
Popping and ticking sounds are an indication that you have Eustachian tube dysfunction. The eustachian tubes are moving around and are causing the ticking and popping sound. In order to make the ticking and popping noise to stop the eustachian tubes need to open up. In order to do that you can chew gum or suck on candy. The more you swallow it'll help the eustachian tubes to open up more. When you suck on candy or chew gum make sure you keep your mouth closed.
Another way you can open up the tubes is by pretending like you're blowing your nose. While doing this, you'll need to gently pinch your nose. Your mouth will need to be closed while you're doing this. Do this a few times to see if you notice a difference. It may not stop the popping and ticking sound immediately, but the more times you do it, it'll eventually cease.