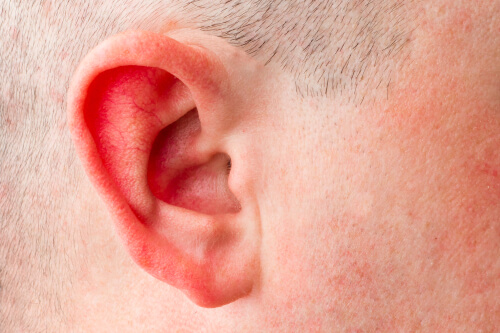 3. Tenderness and pain around the ear
Tenderness and pain around the ear occur when you have Eustachian tube dysfunction. Sometimes when you have tenderness and pain around the ear, you'll notice a sore. It'll go away once the condition heals. You'll need to leave your hands off of them are of the ear that is infected.
In order to ease some of the pain and tenderness, you can take some over-the-counter Ibuprofen. You don't want to take too many over-the-counter medicines at one time because it may cause temporary hearing loss. Another remedy you can use is to place a warm compress against the affected area a few times a day. If there is a sore, it should go away after a while.
When you use a warm compress, don't press too hard against the ear. Just gently place the compress against the ear for a few minutes. It'll cause more pain if you are too rough.