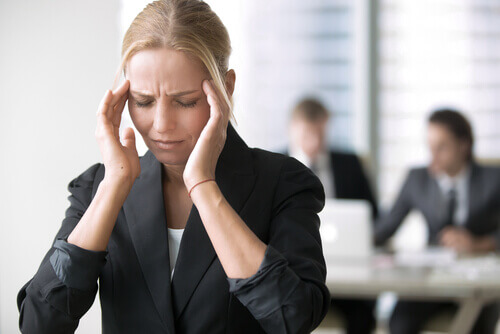 A chronic pain condition that affects the trigeminal nerve, trigeminal neuralgia is known for carrying an excruciatingly painful sensation from your face to your brain.
People who have trigeminal neuralgia may find that even the mildest stimulation of the face caused by things like brushing your teeth or even putting on makeup can trigger the condition and cause an electric shock type of pain. Initially, patients may also experience fairly short and mild attacks; however, this condition usually progresses, resulting in more regularly occurring and painful episodes that last longer.
The condition typically affects women more than it does men and it is much more likely to affect those over the age of 50. Pain management is the best option of treatment for most people; however, there are some invasive and non-invasive surgery methods that have been used to good effect. Here are 8 typical symptoms of trigeminal neuralgia.
1. Shooting Pain
The most commonly experienced type of pain caused by trigeminal neuralgia is shooting pain. Most people report this type of pain as feeling like an electric shock or a stabbing sensation. These episodes of pain come on like a jolt and can vary in the power at which they come in.
For people living with trigeminal neuralgia, the complaint is usually that it is the most excruciating pain known to mankind. Even women who have experienced childbirth have stated that the shooting pain associated with trigeminal neuralgia is actually worse than the pain of going through labor.
This may seem like an extreme comparison to make, but it is one that doctors have heard plenty of times over the years and when it comes from someone who has experienced both types of pain, it has to be taken seriously. For most people, the shooting pain of trigeminal neuralgia is something they'll never have to experience, lucky them.