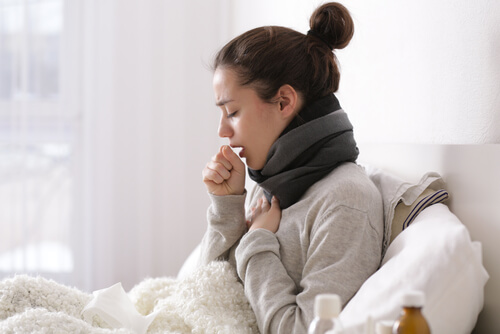 A URI, otherwise known as the common cold, can affect many people in many different ways, however, there are some typical symptoms that are common from one person to the next. The average adult can expect to come down with an upper respiratory infection up to three times a year, and so understanding and recognizing the symptoms can be useful.
Recognition that someone is suffering from a URI can save time and money spent going back and forth to a medical professional when a blend of home remedies and over the counter medications would be enough to help relieve the symptoms.
In order to try and avoid this type of infection, best practice in terms of personal hygiene should be adopted where possible, and it is important to teach children how important it is to try and not spread germs. Handy little rhymes such as 'coughs and sneezes spread diseases' can be useful reminders for young children.
On to the typical symptoms…
1. Coughing
A lingering cough that doesn't go for up to 14 days can be a typical symptom of a URI. These coughs are usually, but not always worse at nighttime, whilst the severity of the cough can vary from one person to another. There are people who may be lucky enough to experience little more than a tickle of a cough, whilst others may suffer significantly from one could be described as a coughing fit.
Coughs that are typical symptoms of upper respiratory infections will eventually go away on their own, however, home remedies and over the counter medicines can be effective in keeping them at bay, which is particularly important if a person is planning to continue working or going to school during the course of the illness. As any family member will confirm in no uncertain terms, the sound of someone persistently coughing is annoying at best and even infuriating at times. Unfortunately, this is part and parcel of a URI and can't be helped.