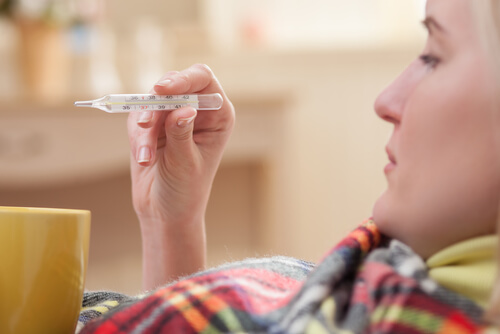 Valley Fever can definitely be a concern if you live in certain parts of the world. Valley Fevers caused by a fungal infection and they can mean everything from regular flu symptoms that disappear after the body has eradicated the infection to a variety of illnesses that are triggered because the fungal infection has been allowed to spread to other parts of the body.
There are two species of fungi that can cause Valley Fever illness. They are both found in soil in specific regions of North, Central and South America. Most notably, they may be found in areas that have extremely mild winters but very dry summers. That means that the desert regions of particular states in the southwest of the United States are particularly at risk as well as certain regions of South and Central America. While most people recover from this illness themselves without any intervention, dissemination of the infection can lead to very serious symptoms. Let's say look at eight uncomfortable symptoms of Valley Fever.
1. Low-Grade Fever
One of the initial symptoms that people experience is a low-grade fever. Often, people do not experience any symptoms at all or at least not symptoms they can recognize. A low-grade fever is one of those symptoms. When you feel a little flushed, or you do not feel like yourself, you are not necessarily considering being sick.
It is only when more pronounced symptoms come upon you that you start to realize that you may actually have an infection. But with low-grade fever, often you can attribute it to various other things going on in your life – for example, the weather, having just worked out or simply the temperature in your house being too high. The point is that although this can be a symptom of having Valley Fever, you want to look for other symptoms as well but still pay attention if you have the initial warning signs of a fever.