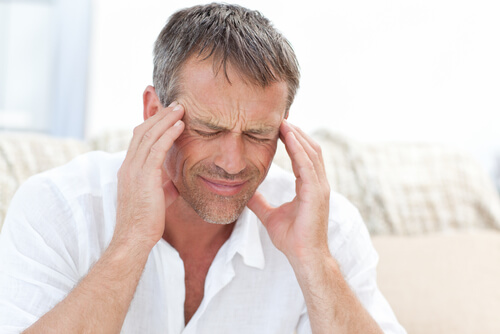 Sinus headaches are slightly different from your average headache. Individuals suffering from a sinus headache may experience pressure behind the eyes, along with tight feelings in the face, and your head may throb.
Some people may confuse a sinus headache with a tension headache or migraine, but they have different contributing factors. A sinus headache develops due to inflammation and blockage of the sinus passages in the nasal area, while a tension headache occurs due to inflammation of the tendons in the head and neck due to stressors.
Symptoms of a sinus headache include pain or pressure in the cheeks, forehead or temples, as well as a stuffy nose and feelings of fatigue. Patients may find that they have an achy feeling in their top teeth, as well as an exacerbation in symptoms if they lie down or bend over.
Here are eight underlying conditions that can cause a sinus headache, and how to treat them.

1. You are Prone to Headaches
Some people are more prone to developing headaches than others, and it depends on your genetic predisposition to the condition and environmental factors that influence your health and mental state.
Anyone who has a previous history of migraines or headaches, as well as a family history of the condition may be at further risk of developing sinus headaches. Your family history says a lot about whether or not you are prone to these types of problems. If your parents or siblings have to deal with them, then the chances are that you will eventually experience them as well.
Changes in hormones may also make an individual prone to developing headaches as well. Pregnancy plays havoc with estrogen and progesterone levels, causing the onset of tension headaches in some women.
Most sinus headaches occur due to a sinus infection and should not receive treatment with antibiotics unless the symptoms start to increase in intensity.