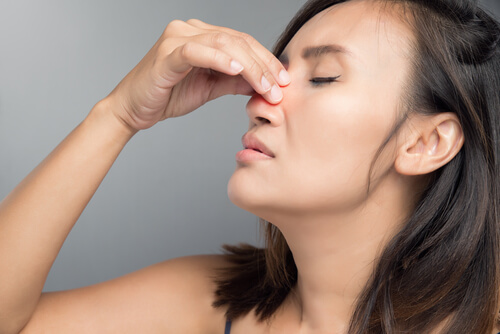 2. Sinusitis
The primary cause of a sinus headache is the inflammation of sinus tissues. The inflammation produces mucus that blocks the sinus from draining, creating a buildup of pressure. People who are dealing with sinusitis may experience a runny nose, pressure behind the eyes, and a throbbing sensation in their head.
If left unmanaged and untreated, sinusitis can cause a sinus headache, where the pressure buildup starts to present symptoms of pain. Doctors don't like to treat a sinus infection using antibiotics unless they feel it's going to progress into an advanced state where the patient may develop further complications from the condition.
Viral sinusitis may last 24 to 48-hours before symptoms start to subside. However, bacterial sinusitis is a much different condition and may present persistent symptoms that require treatment with antibiotics. If you come down with sinusitis, and the infection is not getting any better after a few days, visit your doctor for a diagnosis of your condition.