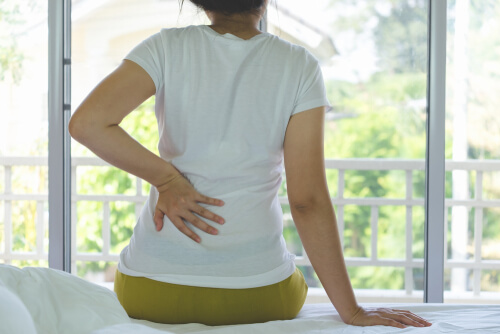 2. Spinal Stenosis
Seniors who are living with chronic bone disease, osteoarthritis, or osteoporosis, may find that they start to develop issues with their spine in the advanced stages of the condition. Spinal stenosis describes a situation where the tiny gaps between the vertebrae in the spine start to compress. As a result of compression, the patient may find that the vertebrae trap nerves.
The condition usually occurs in the lower back, which serves as a hub for the nerves leading down to the lower limbs. When the vertebrae compress onto these nerves, the patient may feel numbness or weakness in the legs.
Nocturnal cramps are also other symptoms of spinal stenosis, and the patient may find that they receive the pains regularly. Patients who are living with degenerative bone diseases, and who experience nocturnal cramps frequently, may need regular physiotherapy sessions to keep their muscles and joints limber and avoid trapped nerves that may cause the onset of night cramps.