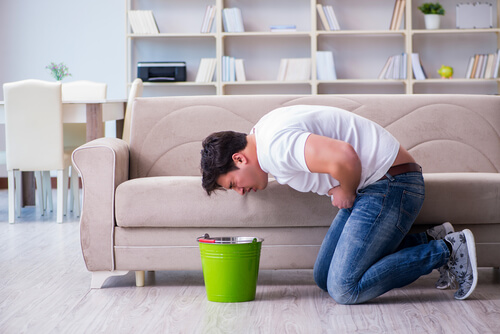 2. Vomiting
You might be asking yourself the question about what comes after nausea. The answer is that if you're lucky, nothing comes immediately after that horrible sickness but if you're one of the unlucky ones, you might just want to find yourself somewhere nearby that you can throw up into.
Just as it is true that uremia can cause someone to feel sick, it can actually cause someone to get sick too, in the literal sense of actually vomiting. Vomiting is a very common symptom of uremia to be on the lookout for, and if you're already struggling with nausea, the last thing you need is the cramps and the contractions that can be caused by vomiting. 
Not that any kind of vomiting is particularly enjoyable of course, but the vomiting caused by uremia is especially horrible. The vomiting that comes on the following nausea is something that could well be a telltale sign of uremia.