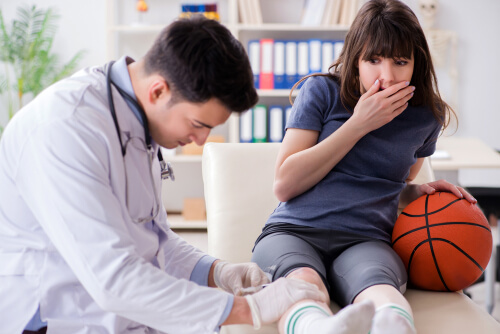 Prolotherapy is an up and coming alternative or complementary therapy for weak or problem joints, musculoskeletal conditions or disorders, and torn ligaments and tendons.
The studies online show almost zero side effects reported. Many people have walked away from this therapy with up to fifty percent reduction in pain. One problem with this therapy is that it is not currently widely accepted by insurance companies as a mode of therapy that they will cover. This leads me to believe that in the next fifty years, it will become accepted, due to the overwhelmingly positive results shown by the few studies so far have been conducted and published online.
The fact that this is a pretty simple out-patient procedure also lends itself to a promising future insight. It is pretty minimal in regards to pain, however, the results appear to be long-lasting (over a year's time).
1. Expect Subtle Improvement:
It is important to remember that this therapy is meant to give about 30% relief in most cases/ conditions. Also, it is important to remember that it takes about 3-6 sessions to see that improvement or relief in the site of injury or pain.
Try to stick with the full course of treatment, unless you are having any adverse reactions.  This reminder is important.  It is similar to when a doctor prescribes a week's worth of antibiotics… a patient should not stop taking them simply because they start feeling better.  They must finish the full course of treatment in order to sustain lasting results.  
In the end, you may need to pair this with one or two other therapeutic options to get closer to a higher percentage of relief, more like 75-90%, if that is an attainable goal for you.