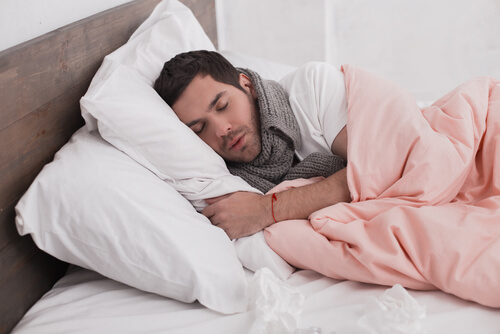 Pyelonephritis, more commonly known as a kidney infection, is a certain kind of urinary tract infection that takes hold in either the urethra or bladder before making a journey to either on or, if you're really unfortunate, both of your kidneys.
When it comes to kidney infections, there's no room for time-wasting and medical attention must be sought as a matter of urgency. Without proper treatment, kidney infections can cause irreversible damage to the kidneys, with the potential for bacteria from the infection to infiltrate the bloodstream, which can have catastrophic and sometimes even fatal effects.
Usually, a course of intravenous antibiotics, administered following hospitalization will be enough to get a person on the road to recovery, but steps to avoid kidney infections in the first place are a better idea than treatment. Prevention is better than a cure. There are some early warning symptoms associated with Pyelonephritis that people should be on high alert for. These are listed and detailed below.
1. Fever and chills
An early warning sign that is well worth watching out for, pyelonephritis indicating fevers can rise to above 100.4°F (38.0°C), readings which are pretty typical of acute pyelonephritis. In mild cases of pyelonephritis, a fever may not present at all, even in the early stages and so noticing that someone has started to run a fever could be indicative of a pretty nasty kidney infection on the way. Typically, the fever will present like most other fevers, with the affected person complaining of being too cold, whilst sweating profusely.
These chills can last up to an hour, and whilst they will potentially respond to over the counter fever reducers and bed rest, it is still very important to seek medical advice whenever kidney infection is suspected. If the fever has heralded the arrival of pyelonephritis, the fever could end up lasting anywhere up to 4 or 5 days, which can be pretty grim on top of all the other symptoms that a person is likely to experience.