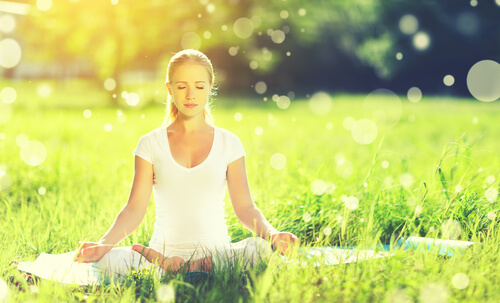 2. Meditation.
There is increasing evidence that suggests that engaging in meditation can be a highly effective way for adults to overcome the adverse childhood experiences that they have endured; specifically, mindfulness-based stress reduction meditation. Studies suggest that this type of meditation can actually enhance the gray matter within the brain, the same part of the brain that is affected by adverse childhood experiences.
This gray matter alters the genes that control and regulate response to psychological stress. One study confirmed that adults who were suffering from post-traumatic stress syndrome as a result of sexual abuse that they experienced during childhood, helped them better manage their reactions to stress and other symptoms that they experienced as a result of their adverse childhood experience.
The study confirmed that participants suffered from less anxiety and depression and engaged in less risky behaviors and engaged in more positive behaviors and interactions.