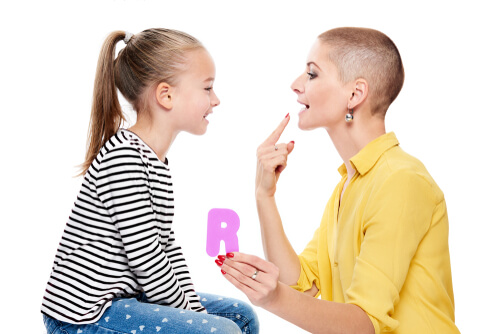 Apraxia can turn the world upside down for those who suffer from the condition, loved ones, and caretakers. There are significant challenges associated with apraxia, which makes speech and communication difficulties. However, there are many ways to cope with the condition and to communicate with loved ones more easily.
It is important to slow down and use patience when trying to have a conversation with someone with apraxia. In addition, there are technologies that simulate speech that can give people with apraxia the confidence to have a regular conversation.
Speech therapy can also help people improve their speech to the degree that they can and compensating for disabilities that can slur speech. Support groups can help people with apraxia receive validation and speak with others who have the same challenges they do.
Using a variety of techniques to aid communication can help people with apraxia lead happy and fulfilled lives.

1. Break It Down–In Speech and Action
When speaking with someone who has apraxia, it is essential to slow down. Avoid conversations that may seem harried or stressed. If you take the time for mindful, focused conversation, it can be easier for the person with apraxia to speak and easier to understand what they are saying.
If the apraxia is not confined to speech but other motor abilities, slow down the same way you would relate to speaking. Break down sentences and break down tasks into parts. When you plan any type of activity, think of sections of it as milestones and move from point A to point B gradually.
Similarly, with speaking, the person with apraxia should be encouraged to break own thoughts into mini-sentences or phrases and move on when the previous phrase has been fully understood. That is why it is important to take the time to do or say what needs to be done when someone has apraxia.