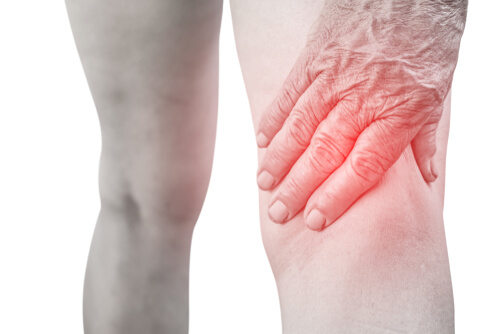 A torn meniscus is also sometimes referred to as a 'cartilage tear'. The meniscus is specifically the piece of cartilage that lives between your femur (thighbone) and your shinbone. There are two menisci in each leg, found around the knee joint and their job is to help lubricate and cushion the movement of the knee
However, there is a wide range of different exercises and movements that can cause this to become torn. This is especially true of any exercise that places uneven pressure on the knee joint, or that might cause it to become twisted. This is common in the gym but is also common in a number of sports such as football where a bad tackle can commonly put a player out of action.
But even if you are relatively inactive, you are not safe from this painful injury! Simply going too quickly up the stairs, or moving quickly through the squatting position can likewise cause a tear here.
There are many things that cause this issue then, but most often it involves movements that incorporate a squat, a pivot, or another type of rapid change in direction. Sports that require you to stop and change direction often are common causes. This becomes more common as you get older, and osteoarthritis similarly increases the likelihood of damage.
So how do you go about preventing this from happening? As they say, prevention is better than a cure. So read on, and let's take a look at how you can prevent a torn meniscus.
1 Take it Easy
One of the biggest causes of a meniscus tear is increasing the intensity of a workout too quickly. The issue here is that muscle can respond extremely quickly to training and is highly adaptable – it actually takes just 8 days to start seeing changes in the structure of the muscle.
This is largely down to the fact that muscle has a large blood supply. The more you train, the more blood your muscle receives and the faster it can heal and come back stronger.
The problem is that cartilage and the menisci have a far lower supply. There are areas that are higher (such as the edges), but ultimately, it takes a while for this area of the body to catch up. This is even more pronounced among steroid users who will often see their muscles race ahead of their ligaments, tendons, and menisci.
So, take your time. Don't be in a hurry to increase the weight that quickly!