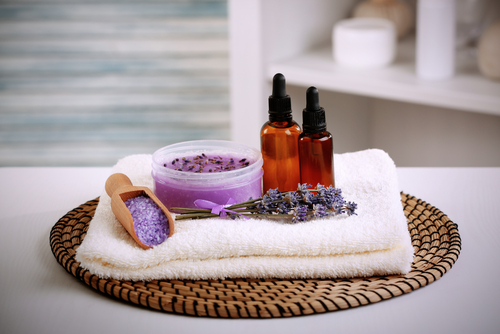 2. Promotes Healthy Skin
With a name that comes from the Latin word 'lavare', which means 'to wash', it isn't surprising that lavender oil is a perfect natural option when it comes to promoting healthier skin.
With powerful antiseptic properties, lavender oil could be the missing link in your daily skincare regime. Finding its origin in the far-flung Mediterranean reaches of Persia, Greece, and Rome, lavender was used by ancient civilizations in baths and bathhouses to provide a luxurious and fragrant accompaniment to the decadent pastime of bathing.
Jump forward to the present day, and lavender is still just as popular as it was way back when. A popular and vital ingredient in many bubble baths and spa treatments, it's no coincidence that the healthy skin promoting properties of lavender continue to be celebrated and harnessed today, as they have been for thousands of years. To stand the test of time is a pretty impressive thing indeed.