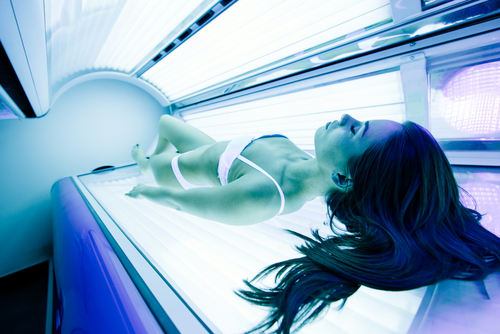 2. UV Exposure from Tanning Beds

UV tanning beds are a popular option for individuals looking to keep their year-round tan. Fitness athletes, bodybuilders, and models all rely on their bodies to make their living. Part of an attractive package is a toned, olive skin that promotes wellness and good health. As a result of the need to satisfy show judges, magazine editors, and managers, these individuals resort to tanning beds to keep their skin looking bronzed and healthy.

Unfortunately, tanning beds are the second leading cause of the development of actinic keratosis. Tan-cans and tanning beds work by emitting UV light that mimics the sun's rays. As a result, people who use tanning beds ruin the same risk of developing actinic keratosis, as those individuals spending time in the sun.

Many people think that they're safe from sunburn because they're using a machine, instead of the sun to tan their skin. However, tanning beds are capable of issuing you with a sunburn if you spend too much time under the lights.