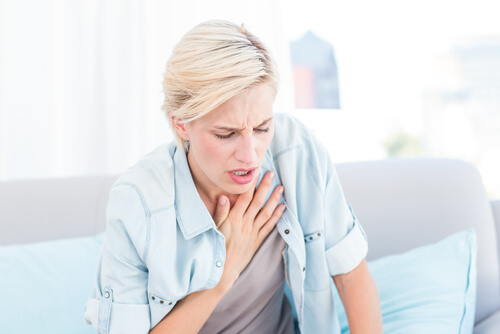 Congestive heart failure happens when the heart cannot pump enough blood into the body to meet the metabolic needs. Congestive heart failure is a common syndrome that is characterized by several symptoms. Some of these symptoms include swelling of the legs, feet, and ankles, fatigue, and shortness of breath.
It can occur on the left of the right side but is more common on the left side. Heart failure on the left side may be the result of dysfunction of heart contractions or heart relaxation. Congestive heart failure is a chronic condition and is characterized by the symptoms suddenly and abruptly becoming worse.
There are several things that may cause a person to experience congestive heart failure. It is important to know the causes of heart failure so that you can lead a healthier lifestyle and try to avoid this chronic condition. Here are 8 common causes of congestive heart failure.
1. Coronary Artery Disease
Coronary artery disease occurs when fatty plaque accumulates on the walls of the arteries in the heart. Most often it is simply referred to as heart disease. Cardiac ischemia occurs when the fatty plaque blocks blood flow to the heart muscle. If this lasts for a long time, the heart muscle starts to die.
This is called a heart attack. A person who is having a heart attack may experience chest pain and they may not. Heart attacks result in a scarred area of the heart that will not function properly. There is not a diagnostic test for coronary artery disease.
Risk factors for developing coronary artery disease include diabetes, high blood pressure, smoking, diabetes, obesity, as well as simple genetics. The buildup of plaque in the arteries is one of the leading causes of congestive heart failure, which is the number one cause of death among people in the United States.