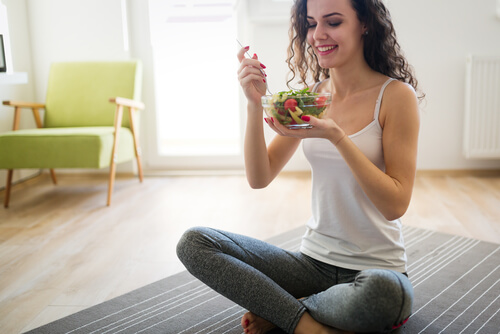 3.Diet

Diet is another thing that can play a role in developing oral cancer, specifically a poor diet. Many studies have found evidence that people who have poor diets hold a higher chance of developing various types of oral cancer, as well as being vulnerable to other conditions that could make life harder for them.
People need to have a healthy diet that contains a balanced amount of every nutrient that their body needs to operate efficiently. This means that you should include vegetables, fruits, protein, and dairy in your diet. There was a recent study in New Zealand showing that the risk of developing oral cancer went down by a percent for every kilogram of vegetables that you consumed per week.
You might have thought that eating your green vegetables was just some boilerplate advice that you parents regurgitated after watching some morning nutrition show, but it's actually true, and might be the one thing that saves you from oral cancer.