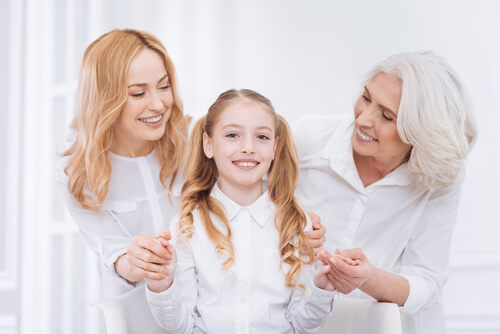 2. Hereditary Factors
Cancer has a genetic nature, meaning that it can occur as a result of faulty genes passed on by one or both of your parents. Risk of developing the disease triples if for individuals whose mother or father experienced the onset of tongue cancer.
Similarly, if your siblings or secondary family members, such as aunts, uncles, cousins, and grandparents, developed mouth or tongue cancer, your risk exponentially rises compared to the rest of the population.
Our DNA is the building block of life, and it contains instructions for bodily functions and processes. Parents present two sets of genes, and only one of them can pass on to their children. Therefore, damaged DNA in one of the parents has a 50-percent chance of ending up in their children.
If one of your parents has cancer, it's a good idea to get bi-annual checkups with your doctor for cancer markers. If your doctor diagnoses the disease early enough, you may be able to treat it in time and prevent its metastasis to other regions of your body.