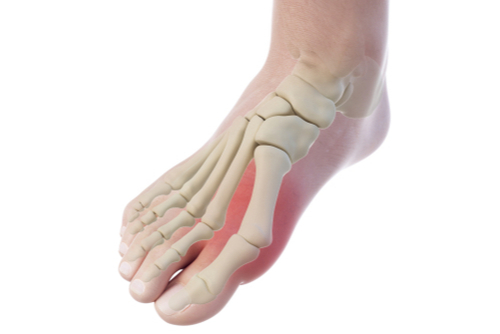 2. Disease
Osteoporosis causes the bones to become less dense, and although it can actually occur to almost everyone, regardless of age or sex, it most often occurs in women more than 50 years of age. One of the major problems with osteoporosis is that it usually isn't discovered until a bone is fractured or broken. When you have weak bone, even wearing the wrong footwear can result in a broken toe. Bone loss in your jawbones can signal problems with bones in other parts of your body.
Get your calcium every day! If you cannot get enough through diet, take calcium supplements. Women need 1,200mg and men 800mg daily. Both sexes which are over the age of 65 need at least 1,500mg each and every day.
If you know that you are at risk of breaking your toes due to calcium deficiencies or other diseases, you should make sure to wear safety footwear to avoid breaking your toes.