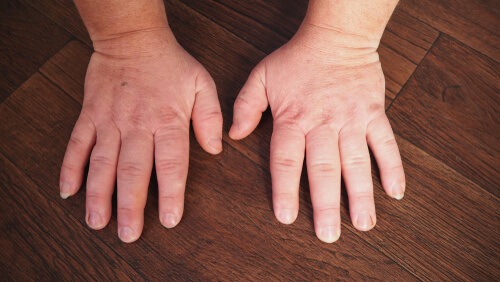 2. Growth Hormone Overproduction
Growth hormones are produced by glands like the pituitary, and these are what inspires the body's growth – in short, growth hormones are what tells the body when to start and stop growing. In people who are diagnosed with cases of acromegaly, their growth hormones are produced in more quantities than the body can handle – and as a result, growth in certain parts of the body continues, which can cause symptoms like enlarged hands or feet, but also enlarged organs. 
While growth hormone overproduction itself is a known cause for acromegaly, there are also certain other things that can cause the growth hormone to overproduce. Tumors directly on the pituitary gland are one of the most common causes of the overproduction of growth hormones, but these tumors (called adenomas) can also be found elsewhere in the body.
The overproduction of growth hormones, as well as imbalances in any others, are usually easy to spot with a few simple tests/.