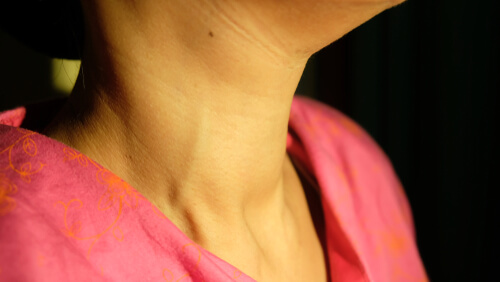 If you notice that your eyes turn to protrude or bulge out of the normal position in the eye sockets, it could be a sign of a severe medical condition. Exophthalmos is the medical term used to describe the symptoms of bulging eyes. Some people experience bulging eyes from birth, while others develop them from underlying medical conditions.
In healthy eye positioning, the whites of the eyes are not visible above the iris when the eyelid is relaxed — those patients who are dealing with the disorder notice that the whites of the eyes are visible. The cornea may also protrude from the eyeball as well. People with the disorder are more likely to experience the onset of vision problems, and it may also be a primary symptom involved with another more severe disease.
Here are eight causes of bulging eye syndrome, if you notice any of them arrange a consultation with a physician immediately for a diagnosis.

1. Hyperthyroidism
Hyperthyroidism is a medical condition affecting the thyroid. The small butterfly-shaped gland is in the front of the neck, and it produces the hormones T3 and T4. These hormones control energy levels in your body by regulating the metabolism. Patients who experience the onset of hyperthyroidism develop changes in the production of either of these hormones. 
Patients who are dealing with a case of hyperthyroidism find that the thyroid is overactive, producing too much thyroid hormone. As a result of the imbalance, the patient may experience symptoms of fatigue and a loss of body weight. Hyperthyroidism can lead to the development of other more severe disorders and diseases in the body.
Doctors diagnose hyperthyroidism by analyzing your bloodwork to look at your hormone levels produced by the thyroid. Physicians treat hyperthyroidism using hormone medications to balance the output of T3 and T4. Most patients make a full recovery from the condition without any lasting physiological damage.