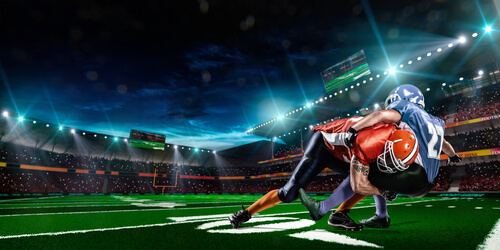 2. Sports can cause a femur fracture.
A lot of sports involve contacts, such as hockey, basketball, and football. When the person lands, someone else could land on their leg and cause the femur to break. This will cause the person to not be able to play his or her chosen sport for a while. If the femur fracture is serious, the person may not be able to play their sport anymore.
It is difficult to not get impacted hard with these sports because that's just how these sports work. A person can't tell another person what sport to choose. If a person loves football, he has the right to play it. Cheerleading isn't a high impact sport, but if the cheerleader falls when flipping or is dropped while someone is holding her, she can injure her femur as well.
If the femur fracture isn't serious, the player will be able to go back playing in a few months.