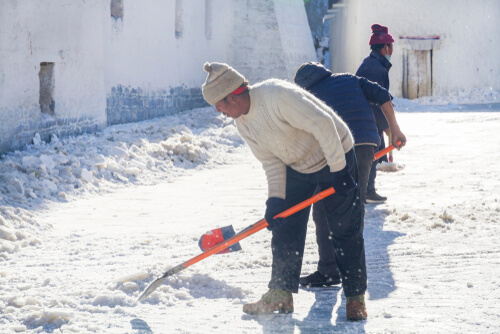 2. Overuse of the Joints
One of the main causes of synovitis is simply the overuse of the joints. Repetitive actions are the cause of many joint-related ailments such as carpet tunnel, synovitis, and stress fractures. Just like pencils that are worn down with use, so will the cartilage in between your bones wear down when overused. Your body will make repairs to daily damage, but certain constant actions may stop your body from healing or damage your cartilage permanently.
It is vastly important that you give your joints enough time to properly rest and repair themselves each day. If you work in any form of professions that involve repetitive motions, such as a ditch digger, office worker, athlete or similar, adequate breaks are one of the only ways to ensure that your joints get time to recover. Synovitis is common in people who perform the same basic repeated actions day in and day out.